Important Information Regarding Copyright Infringement Violations.
Downloading copyrighted material without permission from the copyright holder is against the law. Virtually all music, movies, televisions shows, software, etc. that can be purchased in a store or online is copyrighted material. The copyright holders utilize various computer tools to track the sharing of movies, music and other media over the internet.
We receive copyright infringement notices from copyright holders. The notices identify the name of the property (song, movie, television show, etc.) date and time of the alleged infringement, and an IP address (a unique address acquired by your modem). By using the IP address, we can determine which customer is being accused of committing the copyright violation.
Once identified, your account will be processed in the following order:
1st Offense—You will be contacted by SMTA regarding the violation and issued a warning. The copyrighted material must be removed from your computer.
2nd Offense—Your account will be suspended. The copyrighted material must be removed from your computer and a signature will be required for account to be reactivated. There will also be a $20.00 charge for reactivation of your account.
3rd Offense—Possible Permanent Disconnection of your internet service. Please discuss this with everyone in your household, especially your teenagers. If you have any questions regarding this copyright infringement policy, please call us at the office.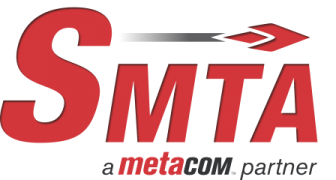 Sherwood Mutual Telephone Association, Inc.
115 Antwerp Drive | Hicksville, OH 43526
Phone 419-899-2121 | Fax 419-899-4567

*Digital Millennium Copyright Act
Service Provider:
Sherwood Mutual Telephone Company, Inc.
105 West Vine Street
Sherwood, OH 43556
Phone: 419-990-0310
Email: tharpest@team-meta.net
Designated Agent:
Todd Harpest
MetaLINK Technologies, Inc.
417 Wayne Ave, Ste 101
Defiance, OH 43512
Phone: 4199900310
Email: dmca@smta.cc
Alternate Name(s):
Shertel Cable Inc.
SMTA-Hicksville Communications LLC
SMTA-Holdings LLC
smta.cc